Get involved as a junior counsellor
15-19 year old protu!
Was your camp the best week of your life? Do you want to give others' the same
experience? Become a junior counsellor!
Every year, Protu needs 350 fifteen to nineteen year old, protu experienced, junior
counsellors to help make the best possible camp experience. Junior counsellors work
with senior counsellors together as a team, and they are responsible for planning the
camp and organising it. There isn't a certain type of ideal counsellor, so all kinds of
people are welcome and needed. The most important thing/only requirement is that
you're motivated, and want to take part in making a memorable week and sparking new
thoughts for your younger peers.
As a junior counsellor:
– You're responsible for planning the camp and facilitating different kinds of program
as a part of a team
– You have an opportunity to learn new things and skills which are useful in life, for
example interactive, facilitation and project management skills
– You gain valuable volunteering experience. If you wish, you can also get an official
job certificate of working as a junior counsellor.
What's a camp team?
– Each camp is organised by a team consisting of voluntary workers. Each team has
two senior counsellors, older than 20 years old, and five junior counsellors.
– In order to become a counsellor, you have to take part in two trainings during
November to February, and a team training which is held in April or May. In these
training sessions you learn about the content, aims and customs of Protu camps,
and practice facilitation skills.
– You need to be prepared to spend time on planning outside of the trainings
– Team members are NOT paid for counselling, but the trip to campsite is
compensated for, and you don't have to pay for the food. Other perks of being a
counsellor are meeting new amazing people, delicious conversations, camp fires,
warm hugs and surprising new insights!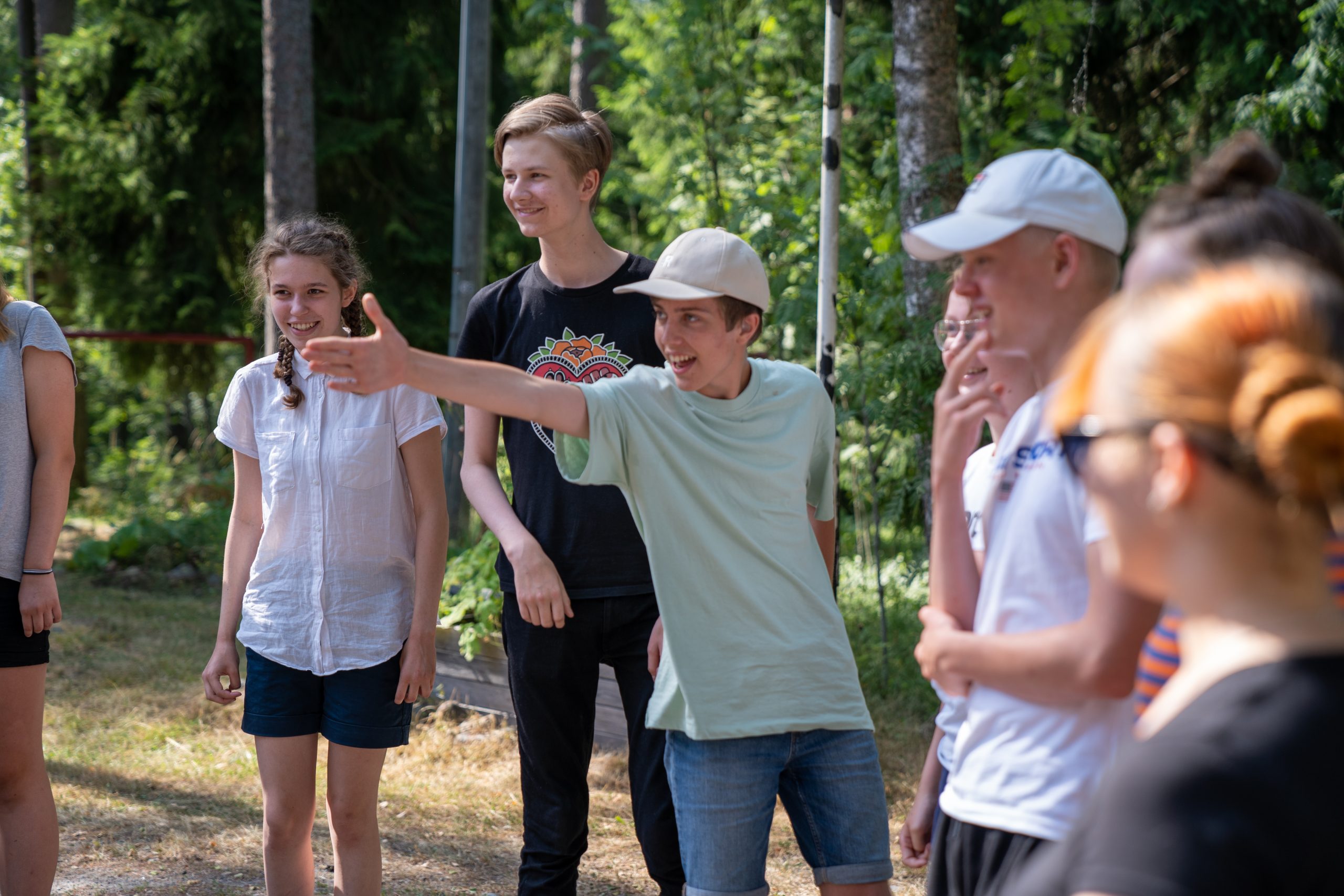 Instructions and yearly schedule for junior camp counsellors
Applying for a role for summer 2023 begins at the end of August. If you want to become
a counsellor, remember these:
Membership: Having been on a protu cmap and being a member of protu are
required from to be counsellors. Therefore UA-, UVA- and VVA- applicants who do
not have an active membership anymore,the office of protu will renew your
membership.
A team role is required in order to apply for the trainings, and attending the
trainings is a requirement to applying to a team in the spring when the team
applications begin.
Make sure your and your guardian's contacts are correct on your account on the
website (protu.fi, all counsellor applicants have a login). Don't make a new account, but instead ask for a new password if needed (it will arrive to the email
address linked to your account on the website)
Late August onwards: Apply for a senior counsellor role through your profile.
You'll find the right role type by taking a look at the instructions for signing up for
trainings. When your role application is accepted, you'll receive a notification to the
email address linked to your account.
In September you'll get an email reminding you to sign up for trainings and
additional information about camp counselling.
October onwards: Sign up for trainings. If you're applying to be a senior camp
counsellor for the first time, read through this page before signing up.
November to February: 1) participate in the trainings required of your role type 2)
remember to fill out the availability form on time!
In February, once you've attended the necessary trainings: apply to camp
counsel! You'll receive additional instructions during trainings. You'll be notified via
email about having been placed in a team in mid-March.
May: 1) attend team training 2) plan out the camp with your camp team.
June to August: 1) facilitate a week-long camp together with your camp team 2)
attend the official wrap-up at the end of summer.